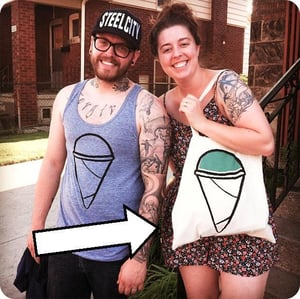 $

15.00
A tote! For holding all of your wonderful things! Like your wallet, and your bubblegum. Maybe a good book, or even a puppy!
These totes were hand-screened at the Print Studio in Hamilton, and they are two-toned! Choose from yellow, pink or teal.
Suitable for guys and gals; only one size. Warning: super fun to "tote" around town!